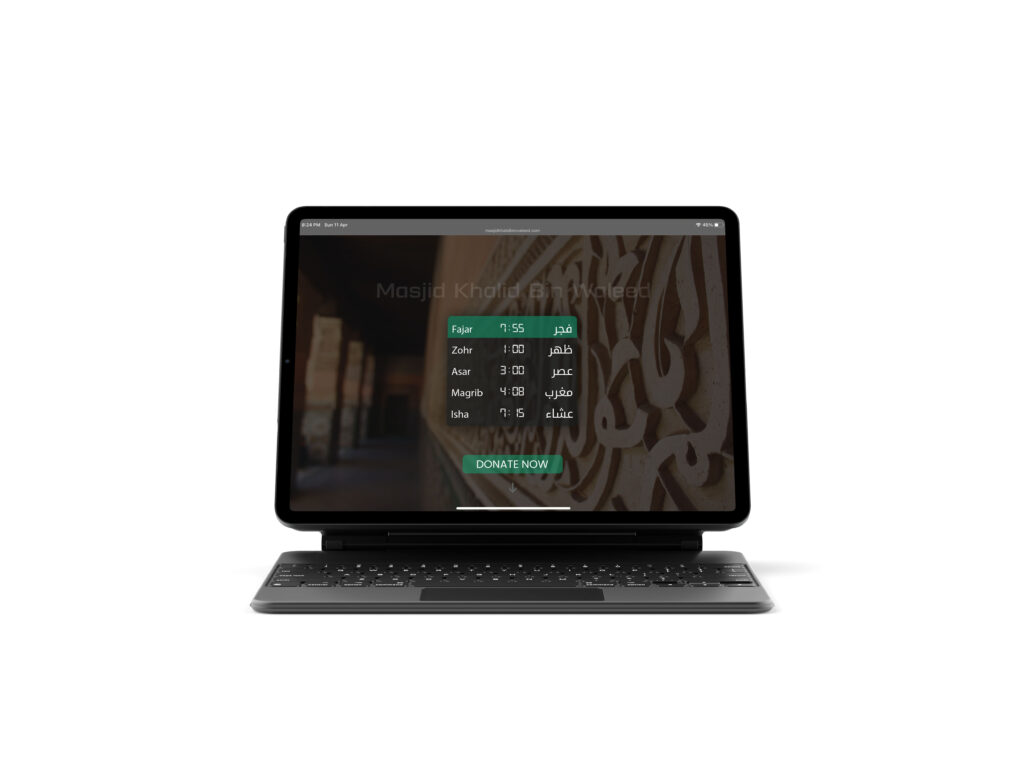 One of the main objectives of the Ummah Sites is to adapt modern technological practices such as data-analysis, Live Streaming Platforms and coherent all in one portal access in a digitized manner – to boost overall user access and capture relevant data for back office maintenance.
As the world moves towards a digitised society, knowledge sharing and accessibility for the Ummah should be at the forefront of these developments. Ummah Sites services, will focus on bringing every Masjid to an online platform and digitize each Masjid in an easy-to-use format.
Technology refers to ways in which people use discoveries to satisfy needs and desires and to alter the environment to improve their lives. In order for an Ummah to progress, then we must look at the current changes that are occurring in society today, from technological developments to economical changes. 
Being able to navigate through these changes accordingly and having adequate change management practices such as technology awareness and up to date user friendly guides, will enable the Ummah to become more responsive, less divided and more progressive. One way of keeping up with the times we live in is not shying away from community online engagement. This means that useful websites and app innovations are needed to create wider conversations regarding impending global changes. 
The current pandemic has proven the need for a more progressive, unified online engagement within the Ummah. The closure of places of worship and the move towards remote working has opened new ways for companies to create better online outreach. 
The fact that a number of Masjids worldwide have not moved towards creating an online presence, or the lack of development of saver app based Islamic interactive programs, are a few reasons for the Ummah to embrace technological advancements. 
A Masjid is the heart of the community and creating an online presence that matches the level of support individuals would receive face to face is needed now more than ever.